1 – Data Erasure
To request permanent deletion of your account, including all personal data and associated content, open the app and select Settings. Click on the Delete Account button and confirm by pressing 'Yes' or 'No'. Please take note, this action cannot be undone, with this choice you'll no longer be able to view your favorites, your recent matches, or your answers from our experts. All your personal data will be deleted in accordance with applicable law within 30 days.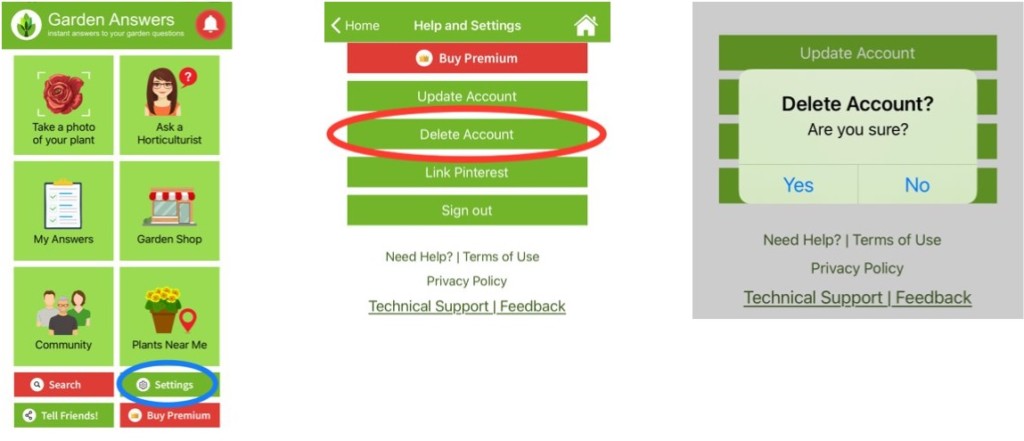 2 – Unsubscribe
If you wish to stop all marketing emails, click on Unsubscribe from the bottom of any of our emails. If you have the email address used with the app you can Opt-Out now, click here. Feel free to forward an example of the email you no longer wish to receive from Garden Answers to 'support@gardenanswers.com' with a request to unsubscribe. Your email will be removed from all of our marketing databases within 30 days.​

3 – Stop Notifications
If you wish to disable notifications sent to your device, these are not managed by Garden Answers, you must manage them from your phone or mobile device. Go into your settings, select Garden Answers app and turn off notifications. To continue to allow notifications to be delivered quietly, such as your personal answers from our expert Horticulturists, turn off notification sounds instead.​